We strive to share information about the fundamental importance of sanitary practices. That is why previous blog posts have endeavoured to convey the multitudinous benefits of preventing cross contamination. The term HAI has thus been used frequently and an overall picture has been sketched.
If you are uncertain about what HAI are, click here.
If you you require more information about infection control, click here.
Comprehending the finer details of HAI allows us to understand how these infections infiltrate not only hospital settings but different parts of the body. A more detailed understanding of these infections can better inform our healthcare practices and perceptions.
There are 4 major/ common categories of HAI that have a pervasive and negative influence on the healthcare arena. The detailed profiles below, that have been compiled thanks to insights from the CDC, aim to provide vital information about each category.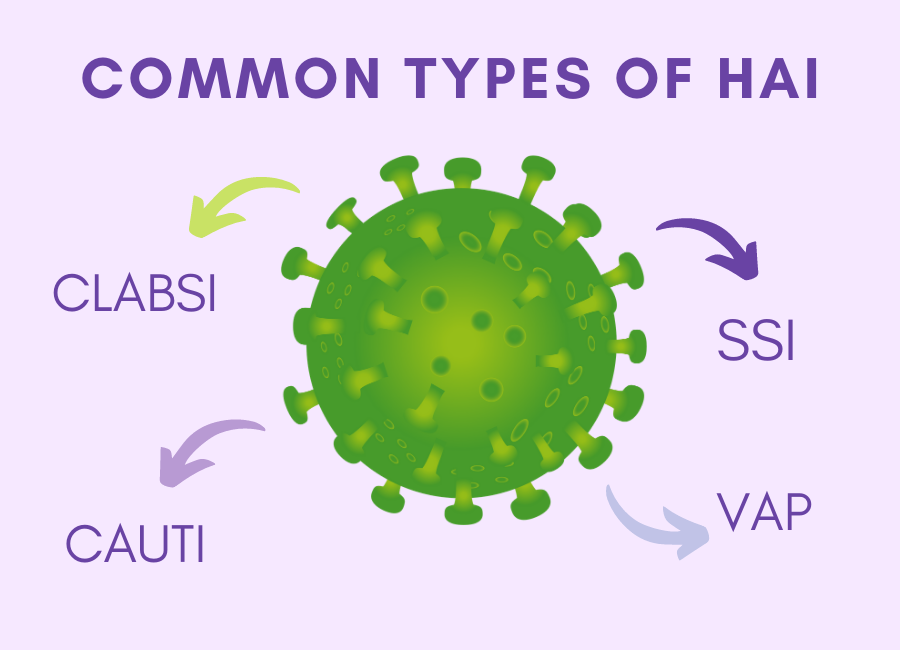 Central Line-associated Bloodstream Infection (CLABSI)
Basic facts
A central line is a tube (also referred to as a catheter) that is used to administer medication or fluids to patients. So too, they can be utilised to collect blood samples.
They differ from IVs as central lines are connected to major arteries and are usually inserted in the neck, chest or groin area.
Central lines are used for longer periods of time, often for patients in the ICU.
This prolonged period of usage is where problems around sanitary practices usually arise.
How does such an infection occur?
Germs enter the central line and pass through it into the patient's bloodstream. As a result, the tube must always be inserted correctly and according to precise guidelines. Additionally, the site where the tube is inserted must be monitored and kept in pristine condition.
Signs that an infection has occurred are as follows: red or sore skin where the line has been inserted, as well as fever or chills. Medical tests will reveal if a CLABSI has set-in.
How can this be prevented?
Both patients and healthcare workers alike can implement measures to maximize infection control.
The points below outline a few examples of precautions that can be implemented when a healthcare professional inserts a central line.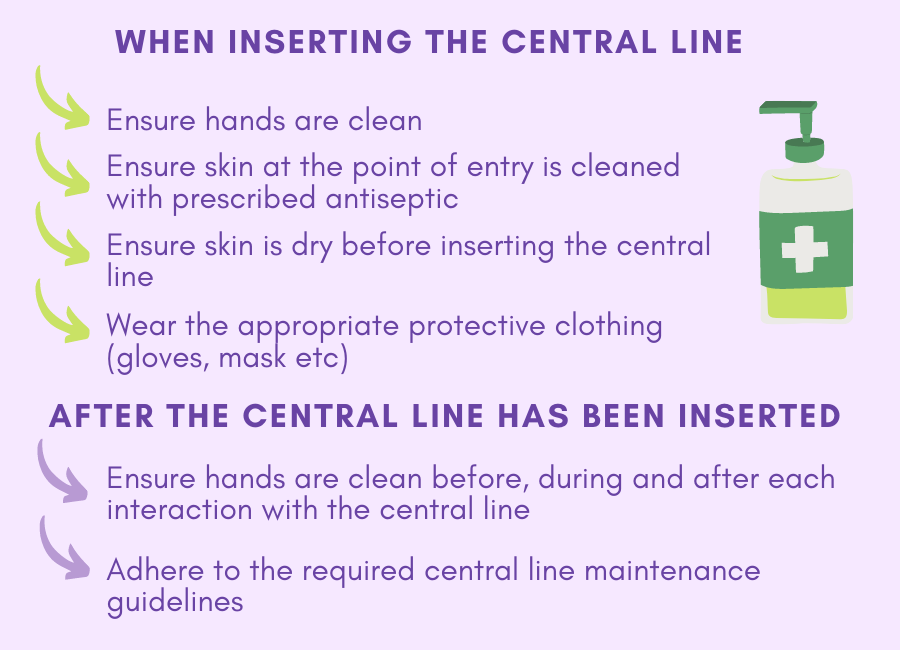 It is equally important to note that a central line must be removed as soon as it is no longer required.
Patient awareness is also important. The steps below will assist you in ensuring that optimal practices are followed.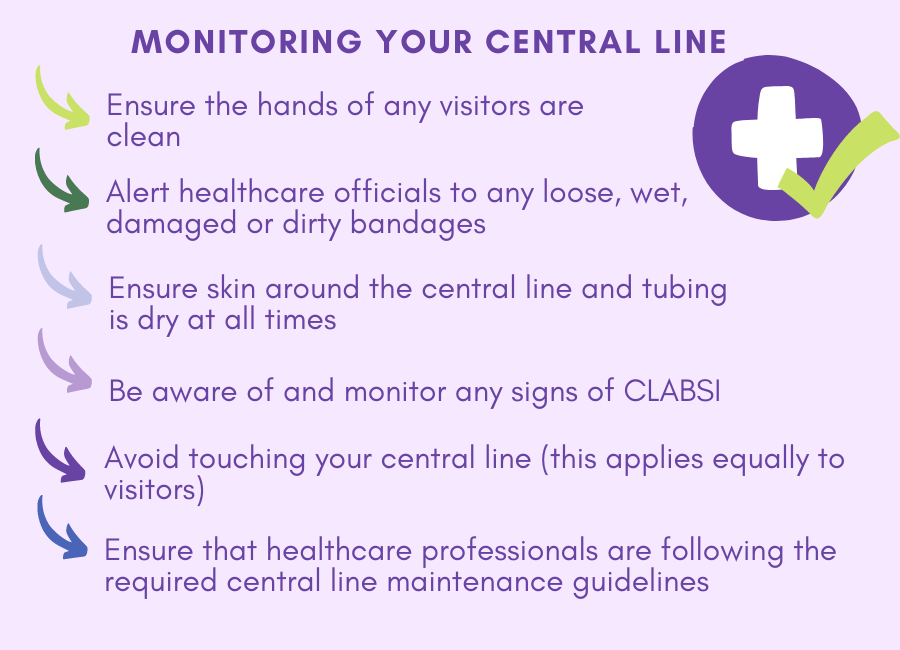 If you are interested, click here to access a study done on instances of CLABSI in South African neonatal intensive care units.
Catheter-associated Urinary Tract Infections (CAUTI)
Basic facts
Catheters are tubes that are inserted into the bladder, via the urethra, in order to allow drainage to occur.
Catheters can be left in place for prolonged periods or they can be intermittently used to allow for drainage. Catheters can also be external, with various types of containment devices.
How does such an infection occur?
Germs enter the urinary tract, through the catheter and cause an infection. Whilst most infections can be cured with antibiotics or the use of a new catheter, CAUTIs are preventable if precautions are put in place.
How can this be prevented?
Antiseptic and sanitary procedures must be maintained at all times, as this will reduce the possibility of germs contaminating the catheter. So too, the collection system must be monitored and maintained. As a result, there are different strategies that offer guidance to healthcare professionals.
Click here to access information with regards to the CDC's:
Patients can be equally proactive and help prevent CAUTIs by implementing the following behaviour: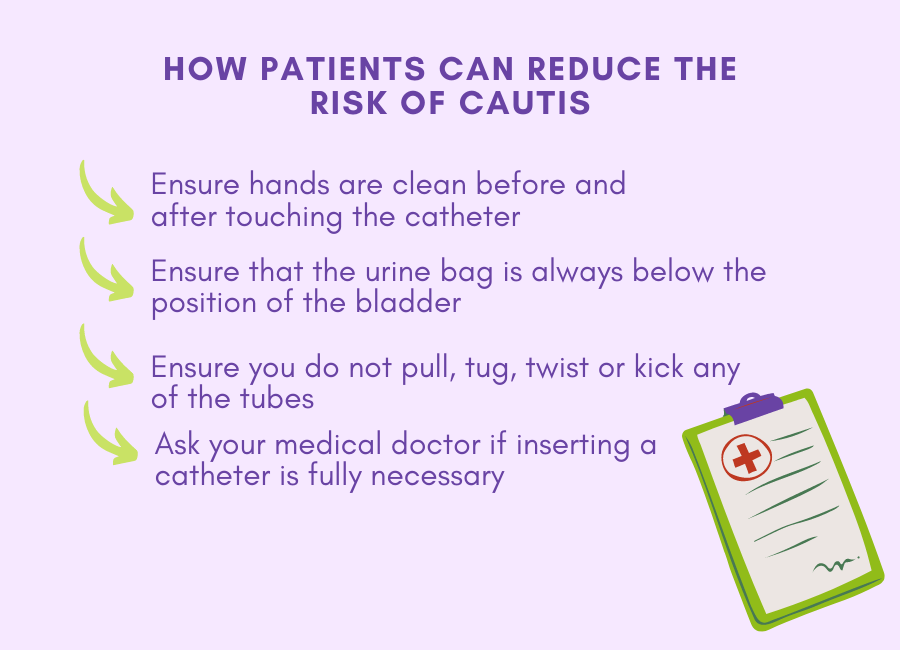 Surgical Site Infection (SSI)
Basic facts and how such infections occur
A SSI occurs when a patient goes in for a surgery and the site where the operation was performed becomes infected. This is usually indicated by a fever, pain or redness at the surgery site and if drainage fluid from the site is 'cloudy'.
Depending on the nature of the surgery, a SSI can negatively affect anything from skin to tissue, implants and internal organs. Whilst SSIs can often be treated with antibiotics, often another surgery is required. This not only puts the patient at further risk but wastes valuable medical resources.
How can this be prevented?
As with the above-mentioned HAIs, various methods can be implemented to reduce the risk of SSIs. The following details outline what healthcare practitioners should do to maintain infection control, specifically when their patients undergo a surgery.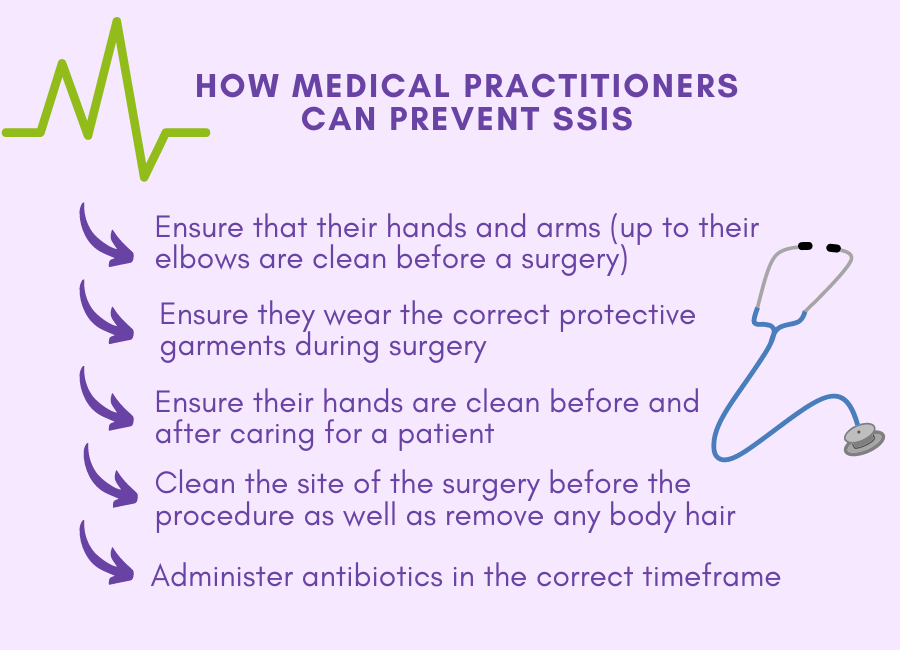 If you are going for a surgery and would like information as to how you can reduce your risk of contracting an SSI, click here.
Ventilator-associated Pneumonia (VAP)
Basic facts and how VAPs occur
A VAP is essentially a lung infection that manifests in patients who require a ventilator to breathe. The tube that is connected to their nose, mouth or neck then feeds oxygen to their lungs. An infection occurs when germs enter this tube and gain access to the patient's lungs.
Patient's could require a ventilator for a multitude of reasons; the underlying fact is that most of these patients are highly vulnerable. As a result, VAPs pose a serious threat.
How can this be prevented?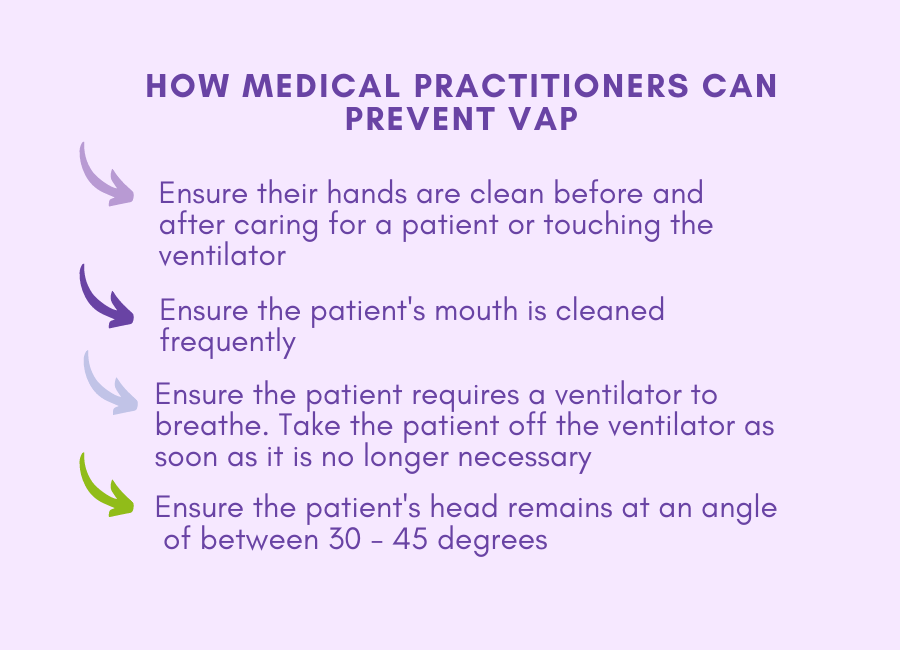 If you are interested you can access an informative and in-depth paper about HAI, click here.
According to the WHO "Every day, HAI result in prolonged hospital stays, long-term disability, increased resistance of microorganisms to antimicrobials, massive additional costs for health systems, high costs for patients and their family, and unnecessary deaths".
That is why, at DrTemp, we will continue our dedication to help prevent cross- contamination and bolster infection control. We hope that the information above is educational and beneficial to your outlook on sanitary practices.